Welcome to Dogsthorpe Medical Centre.
Dogsthorpe Medical Centre is closing on 31 January 2020
NHS Cambridgeshire and Peterborough Clinical Commissioning Group (C&P CCG) supported by NHS England and NHS Improvement (NHSE&I), has now made a final decision to close Dogsthorpe Medical Centre when the contract ends on 31 January 2020.
This means all current patients will be required to register with another practice of your choice. All patients are required to do this by Friday 13 December 2019.
You will find information below on how to register with another practice. Patients are also welcome to attend one of our drop in sessions for more information and advice.
The two patient information sessions will take place at Dogsthorpe Medical Practice:
12:30 until 13:30 on Thursday 14 November
18:00 until 19:00 on Tuesday 19 November
How to register with a new GP practice
You will now need to register with another practice of your choice by Friday 13 December 2019. You should register yourself and all members of your family who are currently registered at Dogsthorpe Medical Centre.
Which practices can I register with?
You can register with any practice, as long as you live within their geographical catchment area. The practices listed below are those closest to Dogsthorpe Medical Centre and are all accepting new patient registrations. If you no longer live in the area or do not fall within the catchment area of the listed practices please visit the following website www.nhs.uk to find practices in your area.
Local practices close to your current surgery:
Practice Name

Address

Tel No

Welland Medical Practice

144 Eye Road, Peterborough PE1 4SG*
*The practice address of Welland Medical Practice is soon to change to the Nightingale Medical Centre, Western Avenue, Peterborough, PE1 4HX

01733 615090

Paston Health Centre

Chadburn, Paston, PE4 7DG

01733 572584

Central Medical Centre

St Martins Street, Millfield, Peterborough, PE1 3BF

01733 310147

Thistlemoor Medical Centre

6-16 Thistlemoor Road, Peterborough, PE1 3HP

01733 551988

Octagon Medical Practice

Main Site: Thorney Medical Practice, Wisbech Road, Thorney, Peterborough, PE6 7UX –branches located at : 89 Princes Street, Peterborough PE1 2QP; 164 Park Road Peterborough PE1 2UF; Boots, Queensgate PE1 1NW

01733 270219

Boroughbury Medical Centre

Craig Street, Peterborough, PE1 2EJ

01733 307840
How do I register?
To register you will need to visit your chosen surgery in person and complete a registration form. You may also be asked to provide:
Proof of your address (e.g. bank statement, electric or phone bill)
Photo ID (Driving Licence or Passport)
NHS number – Don't worry if you don't have this but do take it along if you do.
Very Important: – make sure everyone in the house is registered at a new GP Surgery including any children.
What happens if I do not register with a new practice by the Friday 13 December 2019?
If you do not register you will be allocated to a practice close to where you live and we will write to you with the details of your new practice. This is to ensure that you have continued access to a GP Surgery. If you are not happy with the practice you are allocated to, you still have the choice to register with different practice after 31 January 2020.
I need further support, who can help me?
We are aware that some patients may feel concerned about registering with a new practice and may like to speak to someone. If you do please attend one of our practice drop in sessions (information at the top of this page) or contact:
Alternatively you can contact your local Healthwatch Team on 0330 355 1285 or enquires@healthwatchcambspboro.co.uk, Healthwatch is an independent organisation that supports people to have a say when decisions are made about their healthcare services, you can find more information on their website: . healthwatchpeterborough.co.uk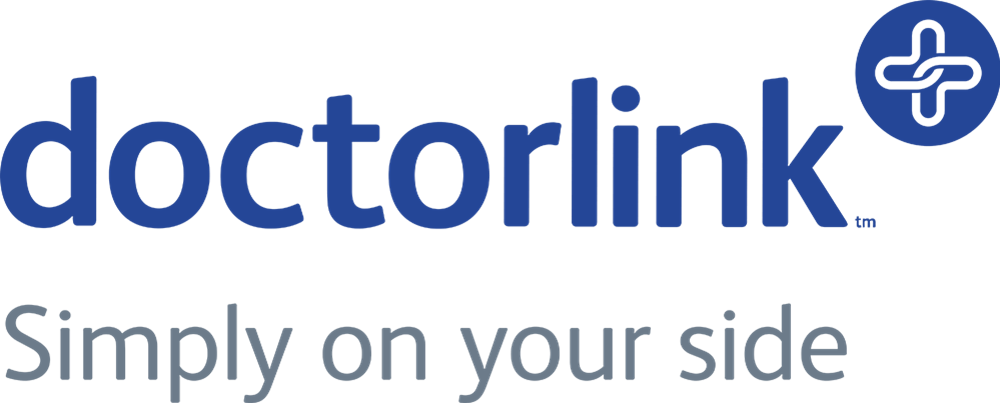 Doctorlink
Dogsthorpe Medical Centre would like to invite you to join Doctorlink.
We have been looking at how we can improve access to Practice services; Doctorlink is our new online service where you can access advice and appointments online.
Registration is simple and you can register here
Register for Online Services and Doctorlink
Services at Dogsthorpe Medical Centre

Services at Dogsthorpe Medical Centre are provided by McLaren Perry Ltd.
Registered in England and Wales No. 4103810
Registered Office: 19-20 Bourne Court, Southend Road, Woodford Green, Essex, IG8 8HD